Welcome to El Shaddai Ranch, the best horseback riding in Prince George, BC.
With 94 acres of lush, grassy meadows, dense, coniferous forests, and a stable of well-trained horses, all you need to bring is proper clothes and a love for nature.
There is no better way of experiencing the forests, streams, and meadows of the Omineca than on the back of a horse. Meander along dappled, sunlit paths and through thick, cathedral silences, listening to the creak of the saddle, the breath of your horse, and the soft symphony of sounds from the local flora and fauna. With your equine companion watching the trail for you, it leaves your eyes and ears free to focus on the beauty and tranquility of nature, and your mind free to focus on the present.
Owner/proprietor Sean Roberts welcomes locals and visitors, old hands and green horns alike to enjoy all his ranch has to offer on a two hour, guided trail ride on horseback. Whether your visit is part of an elaborate date or just a much-needed escape from the city, this trail ride is truly an experience you can't afford to miss out on!
Come join us for a ride!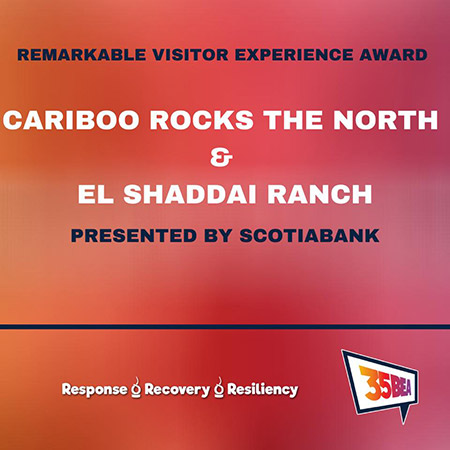 ---
Let nature overcome and cleanse your senses as you ride horseback through the wilderness at El Shaddai Ranch.
Located 15 minutes south of Prince George right off Highway 97, at 3630 Williams Road East, Prince George, BC, El Shaddai Ranch is close enough to be convenient, but far enough to transport you into another frame of mind.
Check out what's happening at El Shaddai Ranch through Facebook!